Tikkun Olam, "repairing the world", is a hallmark of Reform Judaism. Congregation Or Chadash has ongoing social action programs as well as special events throughout the year. If you are interested in getting involved with our social action efforts, contact our Social Action Chairs
Coming Up:
Refugee Support
Or Chadash's Refugee Support group, in concert with the Montgomery County Interfaith Refugee Resettlement Neighbors, is actively providing support to 17 refugee families, including English tutoring.
In March we will are running a drive for toiletries to support our families.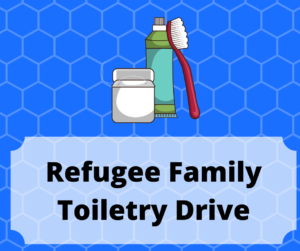 If you would like to make a financial donation to help the families, please make your donation to the Rabbi's Discretionary Fund, and add a note that the donation is intended for Refugee Support.
If you would like to join our group or ask questions, contact Debbie Eisenberg
at rjeisenberg@comcast.net.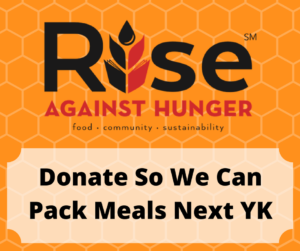 After the success of our recent Rise Against Hunger program, we are planning next years program now. If you would like to donate to the next Yom Kippur, Rise Against hunger program, please click here.
What We've Been Up To:
On January 21, Congregation Or Chadash held a dinner in honor of our local First Responders. We served an overflowing spaghetti dinner for an appreciative group of firefighters, emergency medical services (EMS) specialists, and the police who work in Damascus, Clarksburg, Hyattstown, and Germantown. It was great to meet and thank the people who serve our community. In return, they were able to learn a little about Or Chadash and our community. 
Bags of Hope for Foster Children
Please join us in our efforts to help children who are abruptly placed in foster homes, oftentimes without any prior notification. These kids need essential items to bring with them to their new homes. Social workers will deliver the items to the age-group selected, through the Montgomery County Child Welfare Services Department.  Click 
here
 for more information.